LOWDEFEST IS A FUND RAISING EVENT FOR THE WORK OF THE LOWDE MUSIC TRUST
a registered charity - 1166852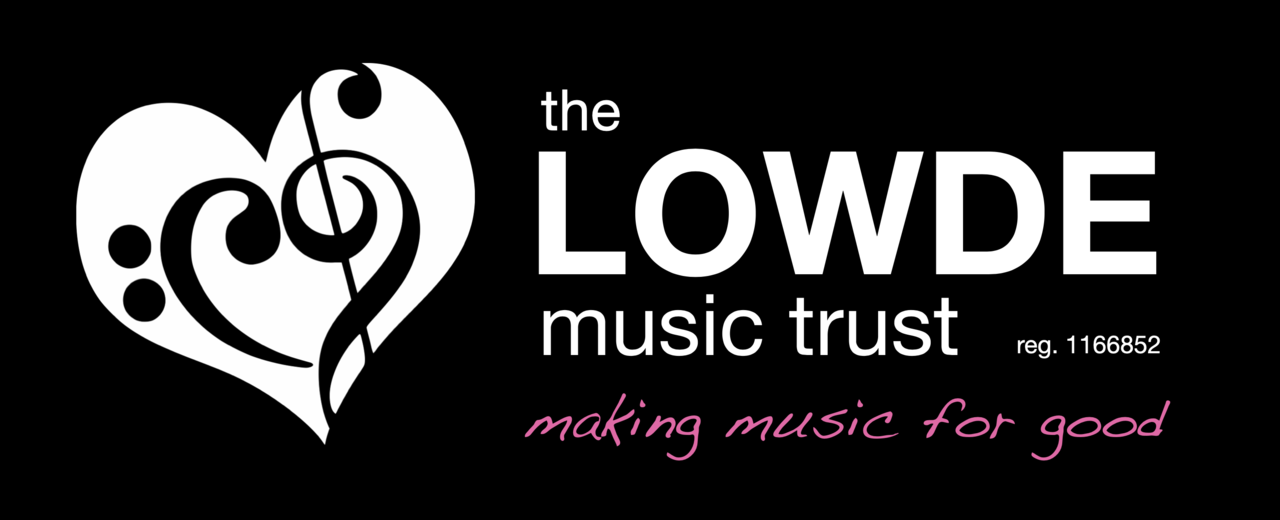 Our vision is really simple we use music to help make things better.
If you have ever listened to a song or piece of music and felt happy or even sad, then you know the power that music has to make a difference.
The Lowde Music Trust was established in 2011 to help advance the education and wellbeing of young people, through the power and influence of music.
Since its formation the charity has helped 1000s of children and the slogan "Music for Good" has become the driving philosophy for the charity.
Put simply, we use the revenue generated by providing great musical entertainment and experiences to do good in society.
The money raised is used for awarding scholarships, maintenance allowances, grants and support services that are outside the provision of the normal statutory authroities.
In this way we have been able to directly help relieve sickness and aid wellbeing, alongside supporting the next generation of the UK's creative talent.
You can find out more about the work of the Trust here